Skip to product information
Revity Farms
Grown Organic Microgreen Sprouts
$20.00
Shipping Policy:
Free Local Delivery - No Minimums
Free Nationwide Shipping - $75 Minimum Order
Free Local Delivery: Orders will be processed within 3 days, for available varieties, and delivered promptly thereafter. Delivery is available throughout the local area, ensuring quick and reliable delivery services to our valued customers.
Nationwide Shipping: We also offer nationwide shipping to cater to customers outside of our local delivery areas. Orders will be processed and dispatched within 3 days, for available varieties. The estimated delivery time will be provided after purchase, based on the location.
Return Policy
Local Returns: For our local customers, orders can easily be replaced. Please contact our customer service if there are any issues with your purchase, and we will arrange a replacement promptly.
Nationwide Returns: We offer a no-hassle return policy, ensuring that our customers can shop with confidence.
Customers who wish to return their purchases can do so for free. Please reach out to our customer service to facilitate the return process. Please feel free to contact our customer service for any further queries or assistance regarding shipping and returns. We are here to help!
Many more varieties available and in rotation - Just Ask!
Organically Grown • Non-GMO. Farm to Table

One Time Orders, or Subscribe while retaining full control through our dashboard!

Locally delivered by our team, cut same day!
Mix and match your favorite varieties or choose one of the following:
Farmer's Choice: Revity Farms Team will recommend and rotate microgreen sprout options for you. Single variety. 
Sampler Pack: Contains four varieties of microgreen sprouts divided evenly. Its a varying mix that rotates with the season that usually has popular microgreens such as Broccoli, Kale, Cabbage, Arugula, Collard Greens, Mustard Greens, and many options to introduce you to amazing colors and flavors.

Salad Mix: Kale, Broccoli, Purple Cabbage, Pak Choi is the most common mix
Subscription Frequency Options:
Weekly - One delivery per week (highest discount)

Every Two Weeks - One delivery every other week

Monthly - One delivery every month
You are in control of your subscription, so you can tell us your preferences, change your order, cancel your subscription, or skip scheduled deliveries at any time from your dashboard.

Quantity and portion sizing:
Many different options available per product.

Each variety weight is listed next to its size

We suggest aiming for a minimum of 1 oz of microgreens per person per day. You can choose the amount of microgreens per delivery and the frequency and check out. You can cancel, pause, or change your order at any time, and our team will handle the rest.
We offer a wide variety of microgreen sprouts that are organically grown, non-GMO, and vegan. Our products are locally delivered by our team and are cut on the same day to ensure their freshness.
You can mix and match your favorite varieties or choose from our Farmer's Choice option, which is a single variety recommended and rotated by our team. Alternatively, you can try our Sampler Pack, which contains four varieties of microgreen sprouts that are divided evenly and rotate with the season. The Sampler Pack usually includes popular microgreens such as Broccoli, Kale, Cabbage, Arugula, Collard Greens, Mustard Greens, and many others.
For new customers, your first delivery may take up to 2 weeks after your order is placed, depending on the chosen variety. Some varieties are available for fast shipping. We will update you with the delivery date once your order is placed. This reserves your allocation going forward, and we will keep up with your scheduled interval automatically. We ship nationwide!

We hand-deliver to a 60-mile radius around Nashville, and you can enter your address at checkout to suggest the best delivery method based on available options. Longer distances are possible with bulk orders or extended delivery fees. We are also happy to partner with you on community outreach and ways to encourage your neighbors to eat healthy. Our community collaborative approach allows us to extend our free delivery option to more households that critically need access to real food and dense nutrition.
Nutrition and Flavor Profile:

Radish Microgreens

: Spicy, high in vitamins A and C, antioxidants, and fiber.

Broccoli Microgreens

: Packed with antioxidants, very beneficial for heart health.

Arugula Microgreens

: Peppery, full of Vitamin K, promotes bone health.

Sunflower Microgreens

: Nutty, a good source of protein and Vitamin E.

Pea Microgreens

: Sweet, high in protein and fiber, promotes digestion.

Kale Microgreens

: Mild, loaded with Vitamin K, good for bone health.

Beet Microgreens

: Earthy, rich in iron, boosts blood health.

Mustard Microgreens

: Spicy, high in antioxidants, boosts metabolism.

Basil Microgreens

: Fragrant, packed with antioxidants, aids digestion.

Chia Microgreens

: Nutty, rich in Omega-3, promotes heart health.

Wheatgrass Microgreens

: Sweet, loaded with chlorophyll, detoxifying.

Cilantro Microgreens

: Fresh, full of antioxidants, supports immune function.

Red Amaranth Microgreens

: Earthy, high in Vitamin K and E, supports eye health.

Spinach Microgreens

: Mild, rich in Vitamin A and C, supports vision.

Swiss Chard Microgreens

: Bitter, packed with Vitamin K, good for bone health.

Alfalfa Microgreens

: Nutty, rich in Vitamin K, supports blood clotting.

Buckwheat Microgreens

: Fresh, packed with bioflavonoids, supports blood health.

Carrot Microgreens

: Sweet, high in Vitamin A, supports vision.

Lentil Microgreens

: Nutty, packed with protein, supports muscle health.

Collard Microgreens

: Mild, high in calcium, supports bone health.

Garlic Chive Microgreens

: Spicy, loaded with antioxidants, promotes heart health.

Celery Microgreens

: Fresh, rich in Vitamin K, good for bone health.

Cauliflower Microgreens

: Mild, loaded with antioxidants, supports heart health.

Parsley Microgreens

: Fresh, packed with Vitamin K, supports blood clotting.

Sorrel Microgreens

: Tangy, rich in Vitamin C, boosts immunity.

Plus many custom varieties and salad mixes
No Compromises In Quality

100% Satisfaction Guarantee

Free Local Delivery!
Revity Farms Presents: Freshly Harvested Microgreen Sprouts
🍃Organically Grown • Non-GMO. Farm to Table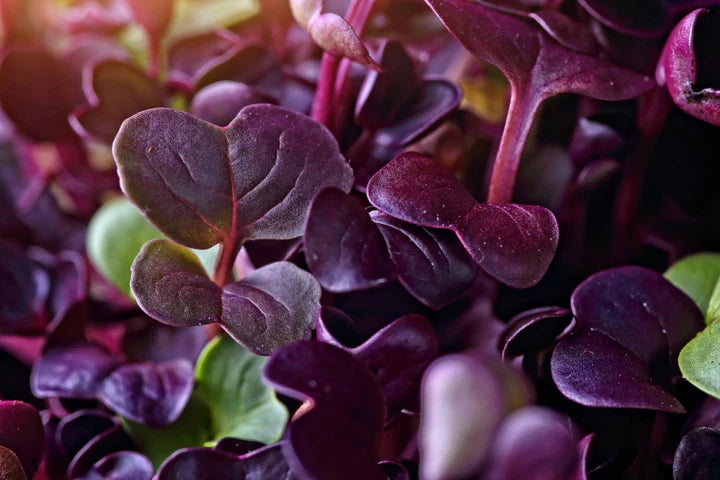 Why Choose Our Microgreens?
-Sustainably Nurtured: Organically grown and handpicked, our microgreens promise purity, free from GMOs and entirely vegan-friendly.
-Peak Freshness: Delivered on the day of harvest, ensuring you receive the freshest greens at their nutritional peak.
- Diverse Selection: Offering a wide variety of microgreens, each bringing unique flavors and nutritional benefits to cater to your health and culinary needs.
WHAT CUSTOMERS LIKE YOU ARE SAYING
14,000+ HAPPY CUSTOMERS
Christi L.
"These products are some of the most delicious products I've ever had in addition to being amazingly healthy! Love the guacamole, pesto, hummus, dressing…all of it really. Everyone has been wonderful to deal with and delivery was such an added bonus. Thank you and will be ordering a LOT from you all in the future."
⭐⭐⭐⭐⭐
Caroline F.
''Not only does this tent promote amazing products, they draw you in by just being amazing people. The hummus and pesto are to die for, and I'm always happy to support a business that strives to promote sustainable agriculture.''
⭐⭐⭐⭐⭐
Sara W.
''Absolutely delicious! And so very nutritious! (I have to admit, their products are even tastier than my own homemade guac and hummus.) We feel good about giving our 2 year old every single bite of this that she begs for!''
⭐⭐⭐⭐⭐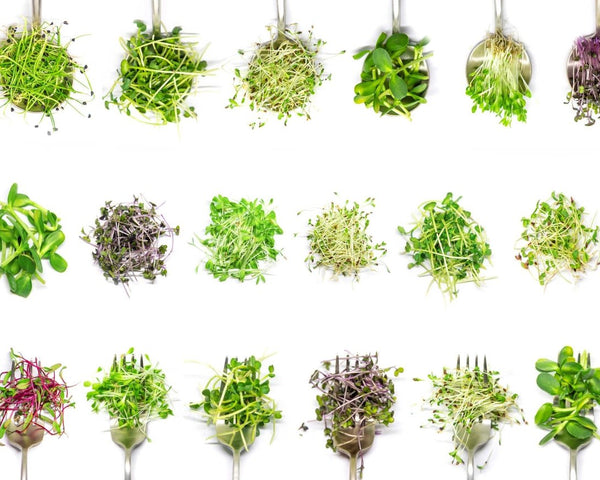 Farmer's Choice
Trust in the expertise of the Revity Farms Team! We rotate and recommend a single premium variety of microgreen sprout to enhance your culinary experience.
Order Now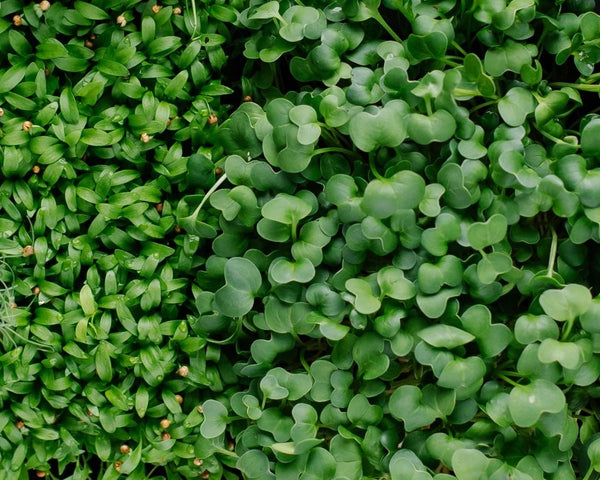 Sampler Pack
Dive into the world of microgreens! Featuring four seasonally rotated varieties. Commonly boasts of crowd favorites like Broccoli, Kale, Cabbage, Arugula, and more.
Order Now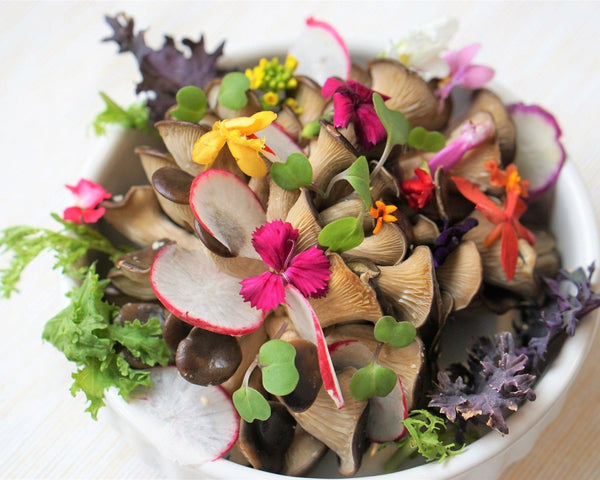 Salad Mix
A timeless blend tailored for those who love classic freshness. Predominantly includes Kale, Broccoli, Purple Cabbage, and Pak Choi.
Order Now
FREQUENTLY ASKED QUESTIONS
Microgreens are youthful vegetable greens, positioned between sprouts and baby leaf vegetables in their growth stage. Their unique aromatic flavor, enriched nutrient content, and varied colors and textures make them special. They often possess more vitamins, minerals, and antioxidants than their mature versions. - Healthline.com
🌱 Unleash the Power of Microgreens: Nature's Nutritional Powerhouses!
Nutrient-Rich: Microgreens are not just tiny plants; they are a massive source of essential nutrients. Bursting with up to 40 times more vitamins and minerals compared to their mature counterparts, microgreens are true nutritional powerhouses. They are rich in antioxidants, folate, magnesium, vitamins C, E, K, and beta-carotene.

Diverse Flavors and Colors: Microgreens bring a symphony of flavors and a burst of colors to your plate. Their diversity makes them a chef's delight, opening the door to a world of culinary creativity. Enhance the appeal and taste of your meals with their subtle, spicy, or tangy flavors and vibrant hues.

Sustainable and Eco-Friendly: Growing microgreens is a step towards sustainability. They require minimal space, water, and energy, making them an eco-friendly choice. Their fast growth cycle means you get fresh produce quickly, reducing the need for long transportation and storage.

Supports Wellbeing: Rich in phytochemicals and antioxidants, microgreens support overall health and wellbeing. Compounds like isothiocyanates and sulforaphane found in broccoli microgreens are known for their cancer-fighting properties, offering protective benefits against various health conditions.

Freshness at Your Fingertips: Microgreens can be grown indoors, providing unparalleled freshness and flavor. Harvest them at peak freshness, ensuring you get the maximum nutritional benefits and taste.

🌿 Elevate Your Meals and Wellbeing with the Natural Goodness of Microgreens!Sources:
🌱 Microgreens Custom-Tailored for Your Nutritional Excellence!
Small - 2 oz:

A thoughtful selection for individual consumers, providing several servings of nutritional goodness to sprinkle across various meals.

Servings estimate: 2 to 4 servings (based on 0.5 oz to 1 oz per serving).

Medium - 4 oz:

Suitable for sharing, this option delivers multiple servings of vibrant microgreens, ideal for couples or smaller families.

Servings estimate: 4 to 8 servings (based on 0.5 oz to 1 oz per serving).

Large - 8 oz:

A hearty option for families or green enthusiasts, offering a generous number of servings to enrich a variety of dishes.

Servings estimate: 8 to 16 servings (based on 0.5 oz to 1 oz per serving).

Extra Large - 16 oz:

The ultimate choice for larger households or dedicated microgreen lovers, delivering an abundance of servings to meet your nutritional aspirations.

Servings estimate: 16 to 32 servings (based on 0.5 oz to 1 oz per serving).

🌿 Choose the Ideal Size to Match Your Serving Needs, Ensuring You Always Have Fresh and Nutritious Microgreens Ready to Enhance Your Meals!
Just navigate through our microgreen varieties, and select "Add to basket" for a one-time order. Alternatively, choose our weekly subscription model for a continuous supply of fresh microgreens, with a bonus 15% discount.
Revity Farms is proud to offer hand delivery services around Nashville, ensuring your greens reach you post-harvest every Tuesday throughout the year. If you're looking for alternative delivery days or have specific requirements, please connect with us.
🌿 Revity Farms: Your Source of Consistent, Fresh, and Locally Grown Microgreens!Revity Farms is a beacon of sustainability and freshness nestled within sixty lush acres in Nashville, TN. We take immense pride in cultivating a diverse array of rich, nourishing microgreens, ensuring that nature's best is always at your fingertips.
Year-Round Availability:

Our dedicated cultivation practices allow for the year-round growth of microgreens, ensuring that weather conditions never stand between you and a fresh supply of these nutritional powerhouses.

Locally Grown with Care:

Each microgreen is a product of meticulous care and passion, cultivated right here at Revity Farms. Experience the pinnacle of freshness with microgreens that are in your hands within 24 hours of harvest.

🌱 Choose Revity Farms for Microgreens That Are Always Fresh, Always Local, and Always Available to Elevate Your Nutritional Experience!
When refrigerated, our microgreens typically stay fresh for a period of 6 - 10 days. However, it's recommended to trust your senses regarding the freshness of greens consumed after a week. Prime-quality microgreens are characterized by their vivid color, tantalizing flavor, and a distinct crispness.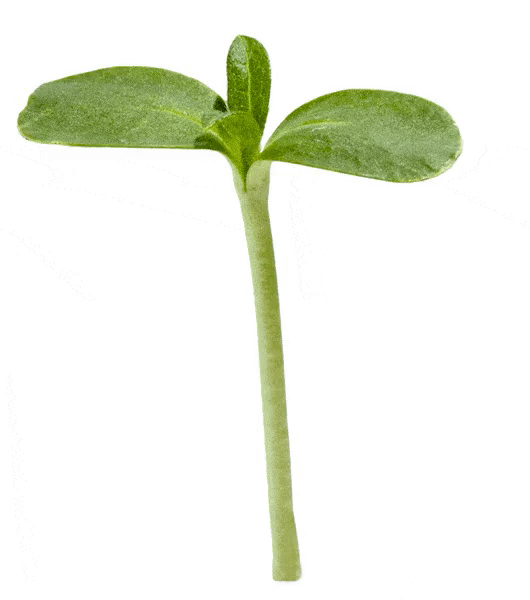 Craft Your Subscription
Frequency Options:
Weekly: Satiate your green cravings with a delivery every week (and enjoy our best discounts).
Bi-Weekly: Receive a dose of freshness once every two weeks.
Monthly: A monthly treat of our finest greens delivered to your doorstep.
Tailored to Your Needs: Your preferences are paramount. Manage, modify, or even cancel your subscription from the comfort of your dashboard. Want to skip a delivery? We've got you covered.
Choosing the Right Quantity
Aim for a daily intake of a minimum of 1 oz per person to truly reap the benefits. We offer varied sizes, with each variety's weight clearly detailed. Whether you're a newbie or a microgreen aficionado, our options cater to everyone.
First-Time Customer?
We're thrilled to have you onboard! Your initial delivery may take up to two weeks, contingent on your selected variety. Yet, rest assured, some of our varieties do have quicker shipping options. We'll keep you informed every step of the way and ensure subsequent deliveries align with your chosen schedule.
Local Deliveries & Beyond
For those residing within a 60-mile radius of Nashville, our team personally hand-delivers your order. For those further afield or considering bulk orders, extended delivery options and fees apply. Our community-centric approach aims at expanding free delivery to more households, ensuring everyone gets access to wholesome nutrition.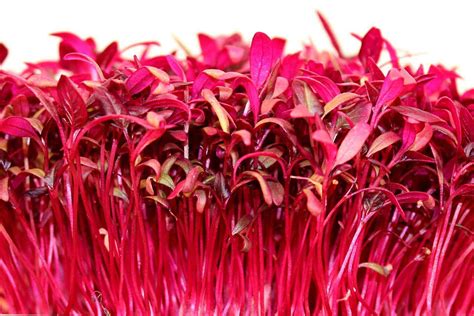 Together for a Healthier Community
Interested in promoting healthy living within your community? We're on board! Let's collaborate to inspire your neighbors towards a nutritious lifestyle with our microgreens.
Revity Farms - Bridging the Gap Between Farm Freshness and Your Fork!